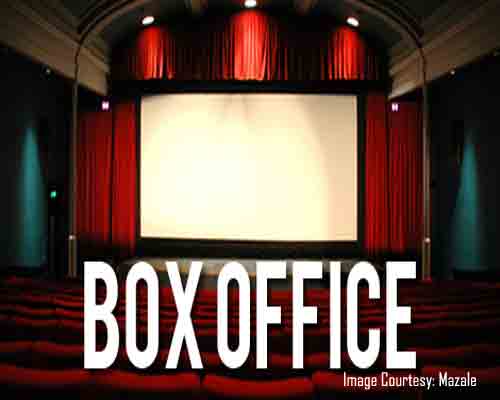 Film Production
12 essential factors determining the hit or flop of movies in box office
12 essential factors determining the hit or flop of movies in box office
Although it is apparent that most all-time blockbusters are usually Khan-starrers, have a gorgeous and sizzling female lead, a sultry item song, lots of over-the-top action sequences and not much fodder in terms of reasoning, owing to the majority lower-class population that looks for entertainment, yet, there are still movies that restore one's faith in good cinema, and there are certain qualities that such movies exhibit.
Movies like Queen, BhaagMilkhaBhaag, Mary Kom, Khoslakaghosla, Madras Café, Raanjhana, and many more have defied the 'recipe' of blockbusters in Bollywood, with their creative storyline, compelling dialogues and dynamic characters that the actors played well. Let's have a look at 12 essential Indian Movie Marketing Techniques that determine the hit or flop of movies in box office–
12 important factors determining the hit or flop of movies in box office
Connection to the audience-

How well a movie connects with the audience on a personal level affects how well it would be received all over. If a movie resonates with a person, then it has already created a space in their hearts. For a movie like queen, people connected to the free-spirited Rani who dared to go on her own honeymoon alone, after being dumped by her fiancé, and eventually rejecting him. Also, the audience connects with Gabbar Singh, the man who sets out to revenge the death of his wife and hence fighting corruption. In 3 Idiots, the audience connects with the unbreakable friendships formed in college and how the friends stand for each other in testing times. Lunch box connected with the audience through a housewife who wants to break free from the suffocating relationship she shares with her cheating husband.
Different concept-

Old and battered scripts rarely leave the audience wanting for more. It is seen that usually movies that are offbeat are more successful than the ones that follow the recipe. For instance, scripts like Tevar and Rambo Rajkumar are too mainstream in terms of the plot (where the muscular guy comes to 'save' the helpless woman), while movies like Jab We Met, Vicky Donor, Piku, Madras Café, Baby, Kahaani, Special 26, PK, all have enamored the audiences with their gripping storyline.
---
---
Level of impact-

The measure of a movie's impact is often by its surrounding news, whether it's based on somebody's life, whether it's been created by an award-winning director, who are the people involved, and whether it's been adapted from a book/another movie. Much speculation arose around 'Bahubali', because of the foreign crew members who were involved in the special effects of the movie. 'Robot' involved a different concept, and brought together the living legend from South, Rajnikant, and the stunning actress and Miss World, AishwaryaRai, hence it sparked interests of many.
Marketing reach-

Marketing acts as a great equalizer for movies that don't have much to offer in terms of the story. It can also be the cause of fall for a great movie with an ingenious script, but lesser investment on marketing and promotion. Movies like Ra one, YehJawaniHaiDeewani, Tamasha have benefitted a lot from their promotion. At the same time, phenomenal movies like Badmaash Company, Pink, Special 26, Madras café, City Lights and Highway didn't get the amount of promotion they deserved.
---
---
Intellectual involvement of the audience-

Some movies are successful in establishing the treasure hunt equation with their audience, which keeps people hung on to their seats and the plot lingers on their mind long after the movie is over. 'Detective ByomkeshBakshi' is a very fine movie and a one to remember for the amount of guessing and thinking work it offered its audience. The same was the case with 'Kahaani' and 'Rustom', as the audience was left deducing the ending of the movie.
Characters-

While making a movie, it is important to keep in mind the characters and their paths throughout the movie. If a character is stagnant or too dark with little room for change, then the audience loses interest even before it's built. Similarly, strong, interesting, unwavering characters can drive the entire movie, as in 'Tanu weds Manu', Tanu is a spoilt young girl who falls in love with a straightforward guy, what follows is a roller coaster ride.
Watch 10 Coolest Movie Characters
7. Biopics-
Biopics are more often than not very well received by the masses, because they portray the struggles and the journey of an actual person. 'BhaagMilkhaBhaag', 'MS Dhoni', 'Mary Kom', 'Pan Singh Tomar', 'Dangal', all have been greatly acclaimed all over India. Biopics provide interesting unseen and unheard insights of the lives of famous personalities.
---
---
Adaptations-

Many movies that are adapted from novels and stories prove to be more successful than others. Movies like '2 states', 'Haider', '3 idiots', 'Kai Po Che' and 'Lootera' are all adapted versions of stories. People who have read the novel do compare the movie with the book, but that criticism comes along with any film adaptation. It is the task of the makers that the movie lives up to the expectations of the book.
Remakes-

It has been observed in Bollywood that remakes or inspirations work in drawing in people to the multiplexes, as people anticipate something new on the story that they already know. They are different from adaptations as the makers have the liberty to alter the story as per their requirements. Rowdy Rathore, Bodyguard, Wanted, Bang Bang are some of the popular remakes of Bollywood. Remakes do put the actors under a scanner as they are constantly compared to their original counterparts.
Historical dramas-

Movies like 'Jodha Akbar' and 'BajiraoMastani' were immensely popular because of their strong relations to the past, and alteration according to the contemporary times. The props and costumes used in these movies belonged to another era, but they had the touch of elegance from the present time.
Cameos-

In the times of new talents and stories, often veteran actors are roped in for a short role in order to help promote the movie. Shah Rukh Khan gave a cameo in 'HeyyBabyy' and 'AeDilHaiMushkil', while Salman Khan did a cameo in 'Saawariya'. In a song in 'Om Shaanti Om', director Farah Khan had collected almost all the celebrities of tinsel town in one place, for one song. So, it adds up, that more the number of stars, the greater is the popularity and the chances of being a 'hit'.
Target audience-

The class of audience that is targeted through movies is also a key aspect in deciding whether it will be a hit or a flop. For instance, 'Barfi!' will not be taken well by Auto-rickshaw walas who are used to paisa-wasool Salman Khan movies, or 'Student of the Year' will not go down well among the elderly or senior citizens, because they will not be able to relate to the teenage romance drama shown in the movie. Similarly, a movie like 'PremRatanDhanPayo' or 'Dilwale' might not go down well with intellectuals or those who want matter to brood over in a movie.
Keywords: #why movies fail in box office # what makes a movie hit or flop # movie success formula # Box office Hit Flops
Ask a Question. FilmmakersFans will respond to it within next few minutes. Try Now.